My daughter did the graphics for the products available through our Zazzle Store and I did the handcrafted designs available in our Etsy store.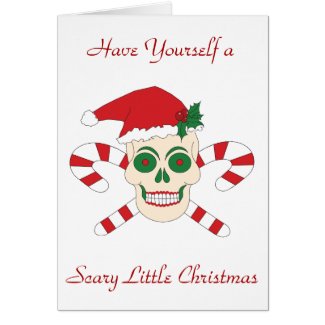 Have Yourself a Scary Little Christmas Card
by BewitchingDesigns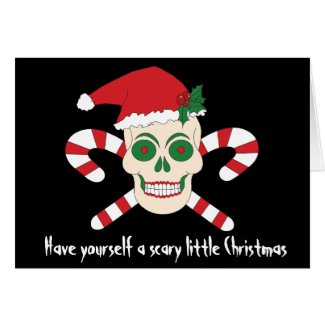 I made the Santa hats on the skulls and skeletons out of clay and painted them. The other items are hand painted as well.
I'll be adding more Creepy Christmas items to the Etsy Stores in the next couple weeks as I restock my supply.
I have been making Santa hats out of clay to add to the skeletons and skulls I purchased for Halloween and I've been painting creepy holiday ornaments.
I also make Yule ornaments- witch hats, goddess images, mini brooms to hang on the tree...
The Bewitching Cauldron and The Bewitching Witchery